Choose your course option
IELTS Prime
Become test ready with our two week IELTS prime
30% Discount
INR 2,142.00 INR 1,499.00
10 Hours of live and interactive classes
6+ Years of experienced trainers
2 full length Mock test
2 month Study Material Access
IELTS ADVANCED
Complete preparation for IELTS Test, Learn Personalized and advanced Technique.
30% Discount
INR 5,715.00 INR 4,000.00
20 Hours of live and interactive classes
6+ Years of experienced trainers
4 full length Mock test
3 month Study Material Access
What will you learn in this course?
Personalised IELTS course with certified trainers that is structured by IELTS experts and former examiners
Video call sessions on a one-on-one basis for engaging the student in speaking and listening practice helping them to prepare well for the speaking and listening sections.
Short self-learning webisodes that will give you an insight into various techniques and skills for writing and reading sections.
Access to audio clips for the enhancement of listening practice.
This course is divided into four parts: speaking, reading, writing and listening. You will get the training on all these four parts separately along with covering some parts of English grammar and punctuation.
Various practices, issues and laws of the native country
Tips and tricks for cracking every section
Model questions and answers based on the syllabus for providing fast-track online IELTS preparation
Getting a better insight into the course by opting for a one on one video slot as per your convenience and chosen timing
Learn the course according to your own pace
Core areas of English grammar
Who can enroll for the course?
Dreaming to complete your academics from Universities abroad?
Shifting abroad for a new job opportunity?
Moving outside of the country for some personal reason?
Simply keen to improve your English communication skills?
Then we can assure you that this course is designed for individuals like you. The learners are expected to have basic command over the English language and conversing in it. StudySes  is always prepared to nurture your existing knowledge and enhance your skills in English speaking, reading, writing and listening. So if you have any of the above-mentioned goals in your mind, this online IELTS course is perfect for you.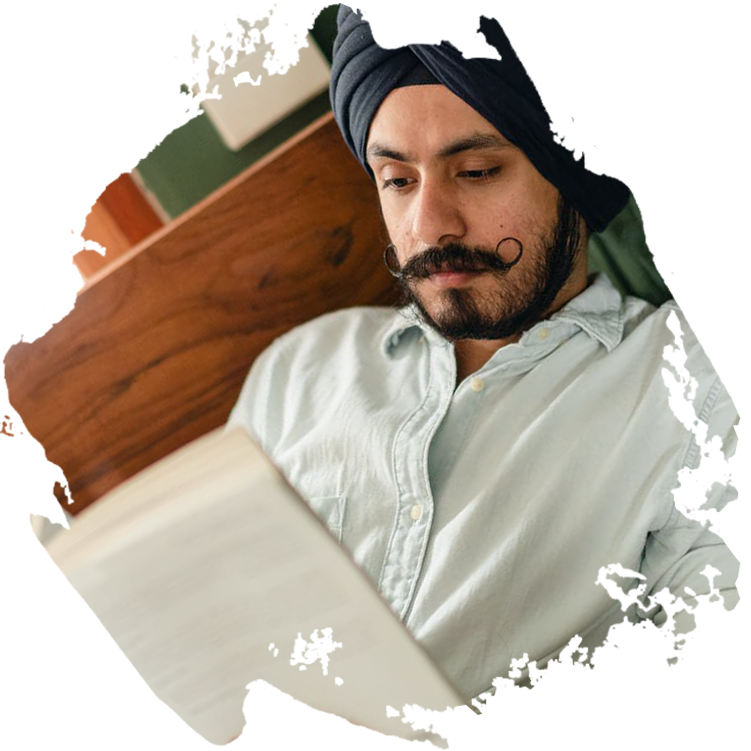 Introduction
Clara Baldwin Stronarch
6+ years of experience
---
British Council certified IELTS trainer
PG in Teaching English to the Speakers of Other Language (TESOL)
Our IELTS Preparation Full Course with live tutor support would cost only ₹4,000 for the whole package.With this course, you will also get unlimited access to the study materials, live one-on-one video chat opportunities with IELTS qualified trainers and 24/7 dedicated student support.

Students can make payment using one of the following methods:

Credit or debit card
Bank transfer
Interest free monthly instalments
Paypal
Western Union
The whole is composed of 10 modules and every module consists of 10 guided learning hours of study materials. Additional 5 hours worth of optional material consisted of recommended exercises, recommended readings, Internet resources, and self-testing exercises.
Let's check the modules below:

Home, family and daily life

Develop vocabulary regarding home/family life
Learn how to communicate about social trends
Develop listening skills in the context of explanations and presentations
Develop speaking/listening skills in the context of giving a speech
Understand the structure of a text presenting its advantages and disadvantages

Politics and socio-cultural issues

Develop vocabulary regarding politics and socio-cultural issues
Learn how to find, access and understand news in newspapers and on the TV, radio and internet

Work and professions

Develop vocabulary regarding topics relevant to work and professional subjects
Develop familiarity with communicating via email, leaving voicemails, and formal and informal language

Health and fitness

Develop vocabulary relating to health and fitness
Learn how to participate and follow dialogue between multiple people

Citizenship and politics

Develop confidence with the ability to give views and opinions on local issues
Develop vocabulary about citizenship and politics

Crime and punishment

Develop vocabulary regarding crime and punishment
Learn to listen to and follow discussions

The environment

Develop vocabulary regarding the environment and environmental issues
Develop letter and email reading and writing abilities

Technology

Listen to conversations among retailers and customers relating to the purchase of technological goods for home
Listen to a conversation between teenagers about their social media habits

Science and education

Develop vocabulary relating to science and education
Practice listening to and following a discussion

The IELTS exam

Helps prepare learners for the IELTS exam by explaining requirements
Covers some examples of the kinds of questions that will come up in the IELTS exam
Provides a list of helpful advice for the IELTS exam

Every 9 modules are built upon four-sections: Listening, Speaking, Reading and Writing. In this way, you can develop your aspects of communication skills. The IELTS exam section will guide you with helpful tips and guidance for the learners planning on attempting the IELTS exam.
Am I eligible for this progamme?
As the minimum age to attend the IELTS examination is 16 years so if you are an individual of the mentioned age or more than that and have a basic understanding about English then you can enroll yourself in the StudySes IELTS courses. Afterwards, you can check your own remarkable improvement in your understanding of the English language.
Elements
For an interactive and interesting course structure, we have included a diverse range of educational and engaging content, concepts and content delivery. This will ensure a delightful learning experience for you.
Hybrid-Learning Module
Hybrid learning module ensures you can learn the course through interactive video content along with written content.
Digital Content
Digital content is based on various visual and interactive sessions. It is comprised of tutorial videos, quizzes and infographics. The visual representations, interactive quiz sessions and interesting infographics can bring you a rich and interactive learning experience.
Assessment
Assessment consists of various MCQs, matching the following and image based questions.
Case Study
You will be provided with case studies based on real-life business scenarios before completion of the course.
Certification
Industry- preferred certification will be provided to differentiate yourself from others and take your career to the next level.